Want A Private Showing?
Contact us for private showings, pick-up or drop-off or for lapidary services. We are happy to help!
​​Call or Text:
(801) 477-5329
Mon - Fri: 9am - 6pm
​​Saturday: 9am - 6pm
​Sunday: 9am - 6pm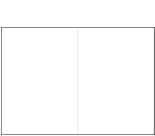 Rockpick Legend Co. Physical Store is Now Closed.
Updates on a New Location Will Be Sent Out. Join Our Mailing List To Keep Up To Date With Us!